One thing that has always fascinated me as a communication professional is getting referred to as a 'Creative'.
Ok, I have to admit, a small part of me kind of likes it.  After all, who doesn't love being told they're creative? And it has mystical, magical unknowable vibes that make me feel a little Trelawny (Hogwarts' Divination teacher, Professor Sybill Trelawny).
But on the other hand, this creates a distance between the people we're working with and the tools we're using to help them. When organisational leaders don't understand that the principles underpinning communication advice are just as rational and scientifically based as any other part of their business, they can devalue or disregard them. Communication becomes optional and transactional rather than strategic and impactful. 
So how do communication professionals shift the perception of our work from woo-woo to worthwhile?
Connect your communication planning to business priorities
Make it really clear how the communication activities will contribute to the organisational bottom line. Write robust communication goals and SMART objectives that nest explicitly within the priorities identified in your organisation's corporate planning.
I like to create visuals that show the relationship between business priorities and communication goals and objectives, as they're more easily consumed by busy senior leaders.
The IABC Gold Quill Awards website provides fantastic communication management resources based on global best practices, including how to meaningfully connect your communication goals and objectives with business needs. The Division 1 – Communication Management – Entry Guide has excellent guidance to inform and validate your approach.
Quote your sources
Base your communication planning on actual research and industry best practices wherever possible, especially when you're defining your target audiences: assumptions and anecdotal evidence can often turn out to be misleading. Quote your sources and conduct additional research as needed.
I know research is often one of the hardest things to come by in many of the organisations I've worked with in the past, whether there's no time available to conduct it, or the knowledge-holders aren't willing to share.
The challenge is that without a solid foundation for your planning, any positive outcomes perpetuate the perception of communication as the Dark Arts of the corporate world because nobody can see how you did it.
Industry research and best practices, including from disciplines such as behavioural economics, change management, and psychology, are also incredibly valuable here. One of my favourite starting points when communicating with Australian Public Servants is the annual State of the Service Report which provides APS-wide demographic and cultural insights. IABC Fellow Angela Sinickas also has some great resources on measurement and research. 
Evaluate the business impact
Traditional communication evaluation has always been primarily concerned with output-based measures, such as column inches, website views, and how many products were created. These measures are useful but don't connect the dots between communication and organisational performance. And when we don't explicitly make those connections, we're leaving our leaders in a magic woo-woo state, expecting them to take it on faith that an extra inch in a newspaper or that 1,000-page views might lead to increased sales.
To elevate our profession and demonstrate to leaders that good communication practices have value, we need to draw those connections explicitly. So rather than measuring page views, work across your organisation to identify business impacts.
For example, if you're communicating cyber security principles to employees, use intranet page views within your team to validate that the information is being seen by the audience, then collaborate with your ICT team to track cyber security incidents and responses and report these outcomes to senior leaders.
Similarly, if you're promoting an external event, the primary measure that matters to your leaders will be ticket sales, not how many retweets you received.
Again, the Division 1 – Communication Management – Entry Guide walks through output- and outcome-based evaluation with best-practice examples.
It's all about causality
You may have noticed that these suggestions effectively boil down to one key principle: demonstrate causality by explicitly connecting your inputs to your outcomes. Make every step as clear and well-founded as any accounting, HR, or policy professional would.
Don't forget that you are part of this chain of causality as well.
One last tool you can use to speak for credibility for you as a communication professional is certification. Global Communication Certification Council (GCCC) certifications meet an ISO-accredited global standard and demonstrate to leaders that communication is a profession just like accountancy or human resources.
Communication professionals are more than 'creative'. We bring real value to organisations based on data and science. So it's time to stop selling ourselves short and start showing our worth.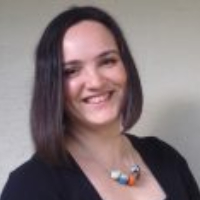 Romany Rzechowicz, CMP specialises in internal communication, organisational change and employee experience, with a strong focus on digital literacy and adoption.