Our history
Starting in 2004 with three innovative founders, IABC Canberra has become the network of choice for professional communicators in the national capital.
Canberra has hundreds of communications, PR and marketing professionals working in government, not-for-profits, agencies and business. Yet before IABC Canberra was established, no organisation met the needs of people in senior roles as well as those of emerging and independent communicators.
Early years saw the new Chapter concentrating on monthly lunchtime meetings with specially selected guest speakers. Around 20 members gathered for expert insights on topics like Communications for Project Managers, Social Media and Elections, Managing Digital Reputations and Trends in Workplace Communications.
It is marvellous how the titles of the topics sound familiar but the content has so radically shifted in the ensuing years.
A key focus from the early days was sourcing local speakers to meet the unique needs of local communications practitioners, a practice that has continued through the years; however, we also invite experts from elsewhere to ensure members keep abreast of the latest communications trends from around the world.
Today IABC Canberra has a robust character shaped by the ebb, flow and swirl of communications in Australia's capital, and the ever-evolving global landscape. Much of that success can be attributed to the work of past Chapter presidents like Sandi Logan, Brian Humphreys and David Pemberton, industrious members of previous Boards and global and regional leaders with IABC.
But mostly it is due to our members: Their skills, knowledge and support are what makes IABC Canberra a network that's really worth being part of.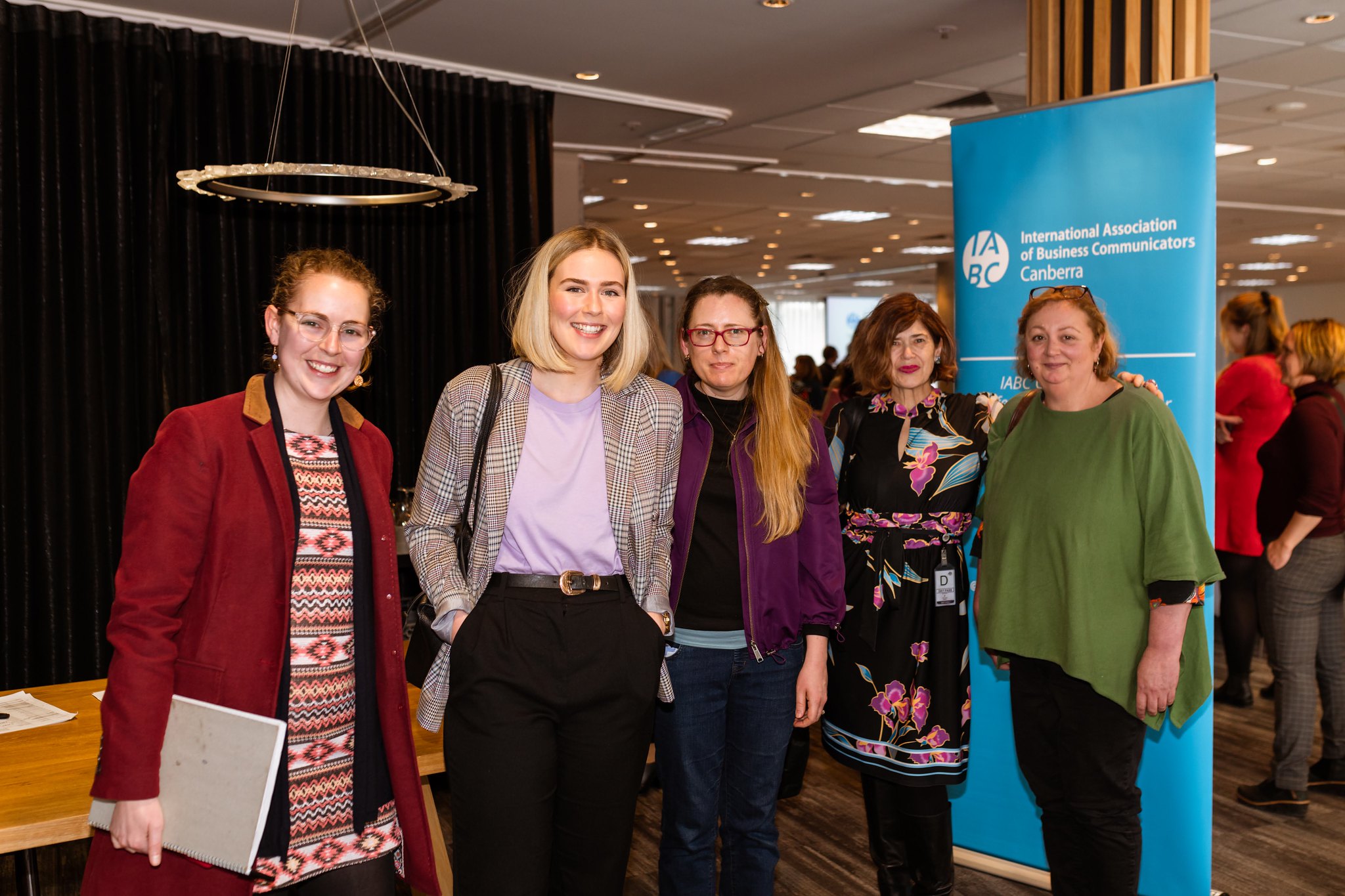 Join us!
When you join IABC Canberra you'll build connections to help you advance.